It has been a long time since I felt truly inspired in my photography. But, with two opportunities, I found my inspiration once again.
The first of the two opportunities was a chance to photograph Dr. Ron Paul for the Syracuse College Republicans. Although I was photographing for an organization focused on promotional images, I knew I would have the opportunity to make some strong images that no other members of the media could make that night.
Prior to the event, I made sure to familiarize myself with where I would be photographing so I could start visualizing images. I had a chance to introduce myself to Dr. Paul before his speech, where I asked if I could wait back stage with him. He replied with a smile and said, "get my good side."
The second of the two opportunities might have even been better than the first.
For years now, I have idolized the work of Pete Souza and his incredible portrait of Barack Obama's presidency. In his work, he gives us a look into the world we all dream of seeing, the life of the president.
But, similar to my evening with Dr. Paul, when I was asked to photograph a Day in the Life of our new chancellor, Kent Syverud, I knew that I was being given an opportunity to make pictures few people have seen before. I was being given the opportunity to produce inspired work again.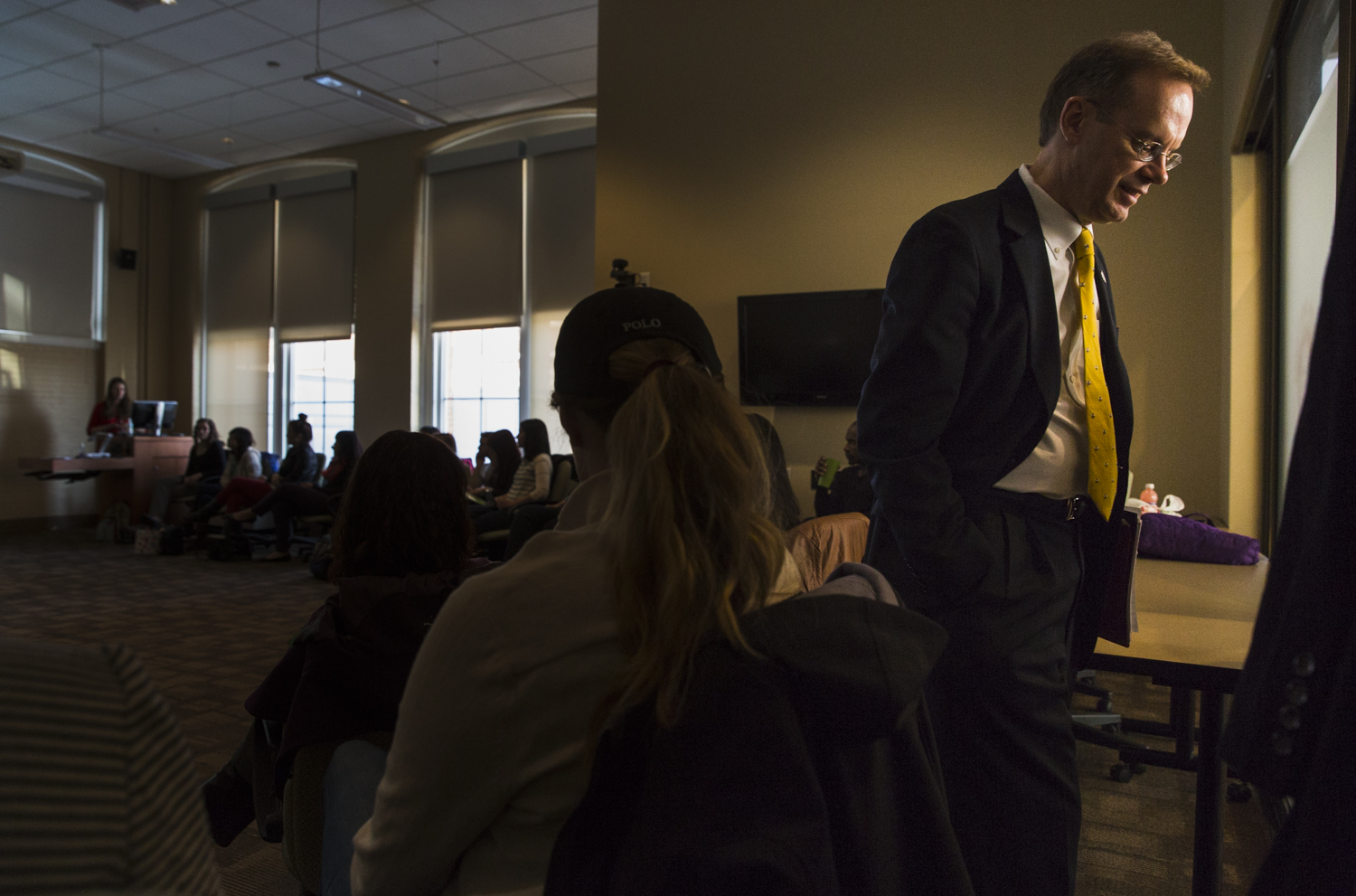 At the end of the day, I think the greatest lesson I got from these two opportunities is about access. There is no question that the best images come from a photographer with a strong connection to his or her subjects. But, having great access is also a huge help.